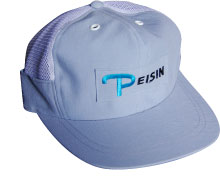 Based on the nearly 80 years of manufacturing experience in the business field of pneumatic tools as well as over 30 years of history in manufacturing hydraulic breakers, we are ready to step furthermore into the new business fields, keeping the same manufacturing spirit and workmanship that has been striven to improve in the past decades.
As a bridge between Toku Pneumatic Tool Manufacturing Company and Toku Pneumatic Company, Eisin will fulfill an important part in our group companies especially in research and development to meet the needs in many different fields of industry.
By expanding the range of our products under the

brand logo mark newly certified, we will develop innovative products beyond common knowledge of pneumatic tools.
Corporate values of Eisin emphasize importance of products' performance, quality, cost, delivery time, afterservice and maintainance. To support our customers and customers' customers, we will continue endevouring to achieve outstanding performance in every one of these aspects.
With full of expectations, we are taking a great step forward to carve our way for the future.